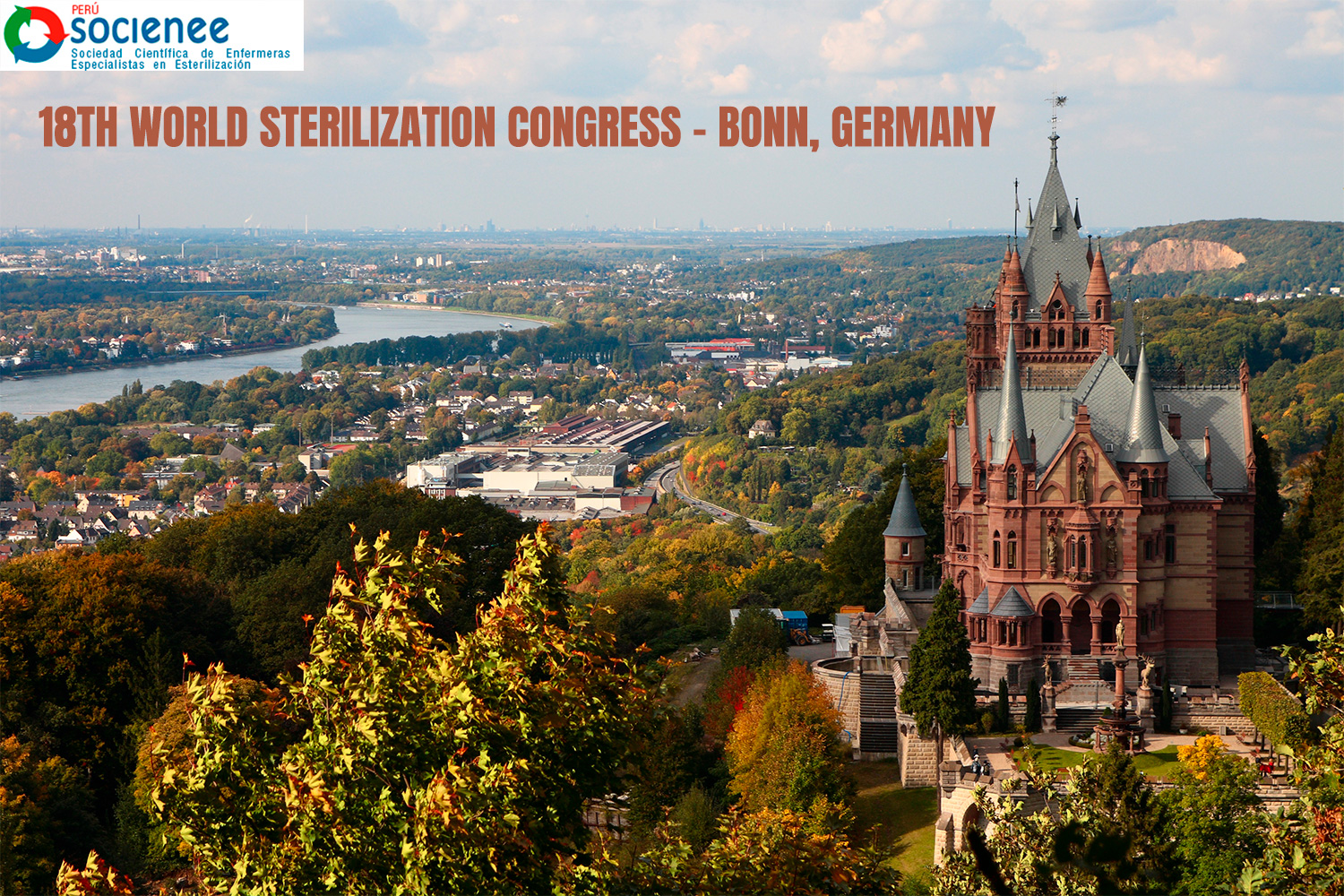 Invitation
It is our honor and pleasure to invite you to attend the 18th World Congress for Sterilization in German city of Bonn in October 2017.

From October 4th to 7th in the World conference centre in Bonn we all have the opportunity to share experiences and knowledge about the reprocessing of Medical Devices.
It is a long time ago that Germany was the host of an international congress for sterilization sciences. Back in the year 2000 the first WFHSS conference, at that time EFHSS (European Federation for Hospital Sterile Supply) meeting, took place in Potsdam near Berlin. 18 years ago everything took place on a much smaller scale and it is amazing how much happened since then.
Not only the federation has grown to a "World Federation" level, also the yearly conferences have gained in size and importance over the past years.
We have chosen Bonn to be the venue for the congress, because Bonn is situated close to three international Airports (Frankfurt, Düsseldorf and Cologne/Bonn) and offers a brand-new World Conference Center with a lot of space for participants, presentations and the supporting industrial exhibition.
Our foremost motivation is to show everyone the outstanding development in sterilization sciences over the past years and to strengthen the role of medical device reprocessing in health care. The scientific board will carefully choose the lectures to offer every participant a very high educational value during the conference. Be assured that the scientific program will contain a widespread mix of topics about reprocessing of medical devices.
The 18th World Sterilization Congress in 2017 will be definitely a reason not only to experience and enjoy the scientific program but also a reason to celebrate this 18th birthday of the Federation and the 18th international congress taking place across the world. Furthermore, also in 2017 the German Society of Sterile Supply (DGSV) will celebrate its 21st birthday, so we will celebrate a huge party in Bonn.
The participants have the most importance for the success of the 2017 World Sterilization Congress. You are warmly invited to accompany the congress actively by submitting a scientific paper. So please join us next autumn in Germany. The City of Bonn, the DGSV board and all members of our society are looking forward to warmly welcome you!
Information
Scientific committee
Dr. Christine Denis (France)
Prof. William Keevil (UK)
Prof. Duygu Percin, MD (Turkey)
Francesco Tessarolo, PhD (Italy)
Anke Carter (Germany)
Dr. Maria-Theresia Linner (Germany)
Prof. Heike Martiny (Germany)
Dr. Winfried Michels (Germany)
Organization committee
Dr. Christine Denis, President of WFHSS
Maik Roitsch, President of DGSV
Klaus Wiese, Vice President DGSV
Anke Carter, Vice President DGSV
Frank Deinet, Treasurer of DGSV
Adelheid Jones, Coordinatior Advisory Board DGSV